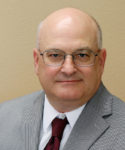 Ted A Gribble
Registered Agricultural Engineer
Bachelor of Architecture Structures from Texas Tech University
Master's in Engineering Management from Portland State University
With Five-G since 1986
Accomplished seminar speaker
Principal and Lead Dairy Engineer
Donald L Gribble
Registered Professional/Mechanical Engineer
Bachelor's in Mechanical Engineering from Texas Tech University
Master's in Electrical Engineering from Oregon State University
With Five-G since 1995
Recognized leader in new dairy development in emerging countries
Principal and Lead Systems Engineer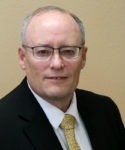 Glenn Roberts
Five-G's Dairy Project Manager
Bachelor of Science in Construction Engineering & Tech from Texas Tech University
Masters of Science in Management from Lesley University
Twenty years in the United States Air Force
With Five-G since 2008
Manager of Design & Development Processes and supervisor of all Five-G projects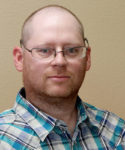 Eric Garner
Certified CAD Draftsman from Paris Junior College
Lead CAD Tech and our lead Earthwork/Civil Works Designer
With Five-G since 1999
Our CAD expert extraordinaire, highly involved in every project we produce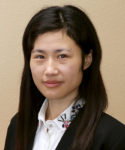 Xia "Claire" Wang
Bachelor's in Engineering & Civil Engineering from Beijing University of Tech
Master's in Engineering Construction & Civil Engineering from Beijing University of Tech
Over 10 years of experience in concrete construction designing
Specializing in dairy engineering & design since 2007
Brings a lot of dairy experience and we are excited to have her on our team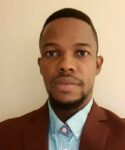 Robinson Ali Elechi
Bachelor's in computer science from University of Benin
Over 8 years of experience in Software engineering and Software Architectural Design.
Internet of Things (IoT), Robotics, and Automation expert with over half a decade of experience.
Proficient in electronics design and electronics circuit development.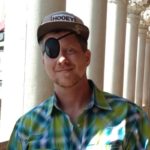 Chad Bird
Certified CAD Draftsman from Paris Junior College
Fifteen years with Five-G
Our lead designer for mechanical, electrical, and plumbing
Parlor design expert focused on total systems integration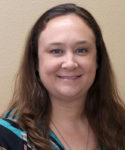 Bethany Bennett
Almost 20 years of experience in office and administrative support
Touches every project and process we perform, always striving to improve our products
Instrumental in ensuring Five-G tasks and business is conducted professionally and on time
Joined the Five-G team in 2018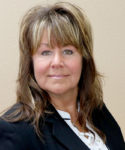 Vicki Frankland
Marketing and event specialist
Joined the Five-G team in 2018
Conducts all planning, negotiation and logistics of all shows, seminars and advertising venues
Over 20 years of event planning experience
Petronio "Peter" Dumalagen
Bachelor's in Civil Engineering from University of San Jose, Philippines
Over 27 years of experience in the construction industry
Supervises every phase of on-site construction
With Five-G since 2013
Extensive on-site dairy construction experience in the Middle East, Asia and North Africa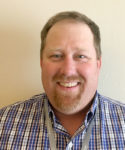 Steven McDonald
Bachelor's in Animal Science from Sam Houston State University
Over 18 years of experience in the construction industry
Proficient in equipment operation and repair
With Five-G since 2013
Dairy Construction Superintendent with 25 years of experience in the agricultural industry
Martha Fransiska "Sisca" Batubara
Degree in Economic Management from Nommensen University in Indonesia
Joined our team in 2015 as an administrative assistant on an active construction site.
Our Logistics Specialist, facilitating our design and construction activities in Asia.
Consummate professional that we are lucky to have on our team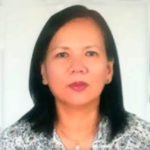 Esperanza "Fe" Robles Dumalagen
Joined our team in 2017 as an Administrative Assistant
Majored in Economics at the University of the East in Manila
Taught English for 14 years in Saudi Arabia.
Assists all on-site financial activities, monitors the material deliveries of animal equipment, provides logistical support and documents all of the construction on site
An expert at her activities and is a vital asset to her assigned projects.